Waffle with Ice Cream - 2,90 €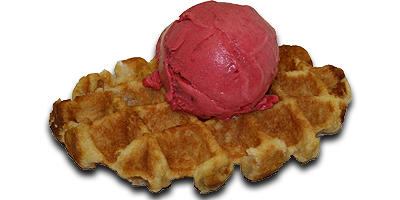 Delightful Belgian style waffle topped with smooth ice cream. A tempting mix.
Pick a flavour between the options we've chosen for you: strawberry, chocolate, vanilla, caramel, nougat, stracciatella, mint chocolate chips, dulce de leche, strawberry cheesecake, Greek yogurt with honey, vanilla with chocolate chips, lemon sorbet, raspberry sorbet or mango sorbet.